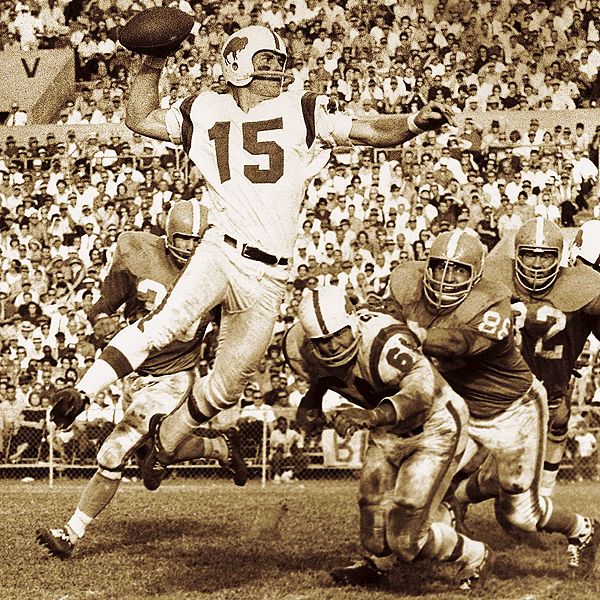 Ok, so I'm not a Buffalo Bills fan (go Jets!) and I didn't vote for Jack Kemp when he ran for president in '88, but I did admire him, especially his stint as Secretary of Housing and Urban Development under Bush I.
He was on the cutting edge on the topic of home-ownership and tenant-own thinking even though his stint as HUD secretary didn't accomplish what he set out to do:
As a bleeding-heart conservative, Kemp was a logical choice for Bush as the Secretary of Housing and Urban Development, whose job would be to foster public sector and private sector methods to meet the demands of public housing. However, the scandals of Reagan's Secretary of Housing and Urban Development Samuel Pierce and the neglect of the president were obstacles from the start, and Kemp was unsuccessful at either of his major initiatives: enacting enterprise zones and promoting public housing tenant ownership. The goal of these two plans was to change public housing into tenant-owned residences and to lure industry and business into inner cities with federal incentives. Although Kemp did not affect much policy as HUD's director, he cleaned up HUD's reputation

In addition to opposition in Congress, Kemp fought White House Budget Director Richard Darman, who opposed Kemp's pet project HOPE (Homeownership and Opportunity for People Everywhere). The project involved selling public housing to its tenants. Darman also opposed Kemp's proposed welfare adjustment of government offsets. HOPE was first proposed to White House chief of staff John Sununu in June 1989 to create enterprise zones, increase subsidies for low-income renters, expand social services for the homeless and elderly, and enact tax changes to help first-time home buyers.
Kemp wrote a position piece on bankruptcy in early 2008 that covers the issue as it relates to home ownership and low and middle income families called Bringing bankruptcy home
Bankruptcy law is wildly off-kilter in how it treats homeownership. Under current law, courts can lower unreasonably high interest rates on secured loans, reschedule secured loan payments to make them more affordable and adjust the secured portion of loans down to the fair market value of the underlying property — all secured loans, that is, except those secured by the debtor's home. This gaping loophole threatens the most vulnerable with the loss of their most valuable assets — their homes — and leaves untouched their largest liabilities — their mortgages.
Sometimes good ideas never see the light of day because of political disconnect.
The housing rescue plan was dealt a blow last week when the Senate killed the cram-down legislation that was a centerpiece of Obama's housing recovery plan because investors and banks were worried they would be wiped out.
A cram-down is:
a term used in bankruptcy law to refer to the Chapter 13 provision that allows debtors to retain collateral as long as they offer repayment of the "secured portion" or fair market value of the collateral in their repayment plan.
The Senate was likely afraid that the bill would give bankruptcy judges to much sway over modifying outstanding mortgages and would indemnify servicers. Here's a summary of the version the House passed.
On a merely a practical level, I was never sure how the services would handle the cram-downs since the mortgages were sliced up into many tranches.
According to DataPoints, a Moodys.com blog:
Without the incentives provided by the reform bill, we now estimate that 475,000 fewer voluntary modifications will occur, and with judicial modifications we project an additional 1.725 million foreclosures this year. This will significantly increase the inventory of unsold homes and place additional downward pressure on already-weak house prices. Equity values will erode further, leading to more defaults and placing greater pressure on prices, thereby prolonging both the depth and duration of the housing market correction.
In other words, when the commercial banks still hold sway over Washington, despite their financial condition and debt and the net result of this failed legislation may very well be worse.
Business as usual.

---